For More Information Contact:
Jonathan Burman, Jeanne Beattie or JP O'Hare
(518) 474-1201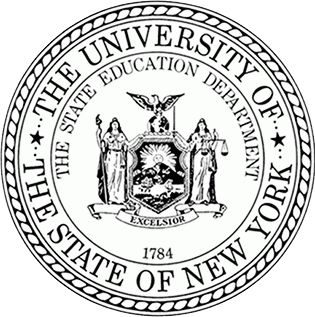 State Education Department Proposes Regulation Changes To Provide Greater Flexibility In Reissuance Of Classroom Certificates and Supplementary Certificates
45-Day Public Comment Period Begins Jan. 25
Proposed changes to teacher certification regulations would provide greater flexibility and additional time to meet the requirements for reissuance of expired classroom certificates and supplementary certificates.  A 45-day public comment period on the proposed amendments begins Jan. 25.
"The Regents and I are committed to providing schools with the flexibility they need to run efficiently and effectively," Board of Regents Chancellor Betty A. Rosa said.  "The regulation changes we're proposing today will give schools that flexibility, while at the same time ensuring their students are taught by skilled teachers." 
"Educators have told us these proposed regulation changes will allow qualified teachers to get into or stay in the classroom as they complete their certificate requirements," State Education Department Commissioner MaryEllen Elia said.  "At a time when we are facing real teaching shortages, it's important that we help skilled, qualified teachers do just that – teach – as they work to fulfill all requirements."
"Dr. Collins and I are honored to work on behalf of our teachers, our prospective teachers and our students," said Regent Kathleen M. Cashin.  "Getting certification right is critical."
Reissuance of Expired Classroom Certificate
Currently, an expired initial classroom certificate may be reissued for five years if the candidate has not completed the three full years of experience required for the professional certificate.  In addition, to apply for a reissuance the candidate now must complete 75 hours of professional development within one year prior to applying to the Department for the reissuance.
The proposed regulation change would provide increased flexibility to candidates who may otherwise qualify for a reissuance by allowing them to complete the required professional development within one year prior to or within one year after the Department's receipt of a completed application.  It also adjusts the professional development hours to be consistent with the changes made in statute last year for Continuing Teacher Leader Education (CTLE).  This allows candidates to apply for a reissuance and then complete the required professional development and to achieve a satisfactory score on the content specialty test within one year of the date of their application.  
Supplementary Certificates
Under current regulations, teachers who are certified in a classroom teaching title are allowed to teach in a different certificate title by obtaining a supplementary certificate. The supplementary certificate allows the teacher to teach in that additional certification area for three years while they are taking classes to fulfill the requirements necessary for the initial or professional certificate in the new title.  The supplementary certificate provides districts with flexibility to fill a vacancy with a certified teacher who is not yet certified in the new certificate area, but who is pursuing his or her initial or professional certificate in the new area.  The supplementary certificate is also limited to the employing district.
The proposed regulation would allow the supplementary certificate to be valid for five years, rather than three years, to provide increased flexibility to districts and candidates seeking a certificate in a new certificate title. With this change, teachers with a supplementary certificate will have more time to complete the requirements for their initial or professional certificate in the new certificate area.          
The Notice of Proposed Rule Making will be published in the State Register on Jan. 25 and public comment will be received until March 13.  Following the public comment period, it is anticipated that the proposed rule will be presented for permanent adoption by the Board of Regents at its April 2017 meeting.  If adopted, the proposed amendment would become effective on April 26, 2017.
The proposed amendment can be viewed here.
Update - 1/25/17
A Notice of Proposed Rule Making was published in the State Register on January 25, 2017. NYSED will accept comments on the proposed amendments through March 13, 2017. Please email comments to regcomments@nysed.gov.