For More Information Contact:
Jonathan Burman, Jeanne Beattie or JP O'Hare
(518) 474-1201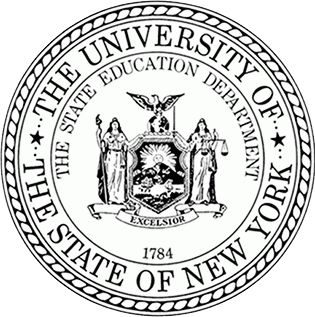 NYS Library Acquires Harry Rosenfeld Collection and Dutch Genealogical Book Collection
The New York State Library today announced two recent acquisitions: a collection of documents donated by newspaper editor Harry Rosenfeld and a collection of 3,000 books from the Holland Society of New York Library that expands the State Library's large local history and genealogy resources. The Harry Rosenfeld collection documents Rosenfeld's career in newspaper journalism, including his time as an editor at the Washington Post and the Albany Times Union. The Holland Society Library acquisition offers the public an opportunity to research genealogical documents that contains rich information on the history and culture of families that populated the Dutch colonies in America over three centuries ago.
"We're honored to now own these extraordinary collections and share them with the children and adults of New York State," said Board of Regents Chancellor Betty A. Rosa. "The Rosenfeld collection is a one-of-a-kind resource that provides tremendous insight into Rosenfeld's life and career and the Holland Society Library collection offers researchers and students an opportunity to trace the history of New York's Dutch families."
"We're grateful to acquire these two collections at the New York State Library," said State Education Commissioner MaryEllen Elia. "We thank Harry Rosenfeld for donating such personal and professional papers that not only document his life and career but also offer a glimpse into the history of Rosenfeld's era. We are also appreciative to the Holland Society of New York Library for donating an impressive collection of Dutch genealogical books and documents and allowing the State Library to share it with the people of New York."
"I am delighted that my papers will be preserved at the New York State Library, an institution respected and admired for its outstanding preservation of not only the history of our state but of our nation," said Harry Rosenfeld.
"Moving our society's library to the New Netherland Research Center was the best way to further our mission of promulgating knowledge of the Dutch colonial period," said Andrew Terhune, President of The Holland Society. "As part of the NY State Library system, these materials will be much more accessible to our members, researchers, and anyone else who wants to learn more about our country's beginnings in New Netherland. Integrating the Holland Society's collection with the NNRC was unquestionably the right move."
The Harry Rosenfeld collection contains letters, writings and correspondence with celebrities and newsmakers across Rosenfeld's career including: files related to his early career at the New York Herald Tribune before it ceased publication in 1967; extensive files related to his career at the Washington Post, primarily as local news editor and his oversight of coverage related to the Watergate scandal; and extensive files of correspondence, desk diaries and topical files related to his position as chief editor of the Albany Times Union and Knickerbocker News from 1978 to 1996. The Rosenfeld collection is open for research use pending the written consent of the donor or the donor's heirs.
The Holland Society Library collection includes both published and unpublished materials with information dating from the 17th through 20th centuries. The collection is largely genealogies/family histories, local histories, journals and church records. These documents are currently being processed and will soon be available at the New York State Library's New Netherland Research Center for the public to research and learn from. Samples of some of the titles include:
Daniel Perrin "The Huguenot" and His Descendants, 1665-1910
A Genealogical and Historical Sketch of one branch of the Bergen Family
Van der Vliet Genealogy
A Diary of the Dutch Reformed Church of West New Hempstead
History of Dutchess County, 1683-1882
How to Read the Handwriting and Records of Early America
The New Netherland Research Center is located in the New York State Library. It provides a permanent location where students, educators, scholars and researchers worldwide can access translations of early Dutch colonial manuscripts and a vast library of early documents, books and reference works that tell the fascinating story of the Dutch global reach during the American colonial period and its lasting impact on today's world. The addition of the Holland Society Library collection allows these rich genealogical resources to be used by people who are tracing the history of their families, as well as by professional genealogical researchers, biographers and historians who are seeking information about the collective history of families or the domestic life of a period in American history.
The New York State Library is a program of the State Education Department's Office of Cultural Education. Located at 222 Madison Avenue in Albany, the Library is open Monday through Saturday from 9:30 a.m. to 5 p.m. except on legal holidays. Further information can be obtained by calling (518) 474-5355 or visiting the library website at http://www.nysl.nysed.gov/.